EAS Favorites
How to add EAS – Oracle Application Home Page Favorites
Favorites Dropdown
Click the "Favorites" dropdown to open "Manage Favorites" window.

Customize Favorites
Click the "Responsibility" dropdown and choose the Responsibility used to run the report.
Select Function Prompt
Press "Go" to list all Functions available for the responsibility.
Check the Function Prompt you want to add to the favorites.
To run reports select "Run".
Press Select Functions "Add".
Press "Apply" to save Favorites.
Press Home.
Select to Display
Scroll down to view and edit Favorites.
Recommend editing the Favorite to include the function and responsibility.
Example: Run (Reports) GW GA Inquire.
Note: To add a webpage Press "Add URL" type Favorite and URL.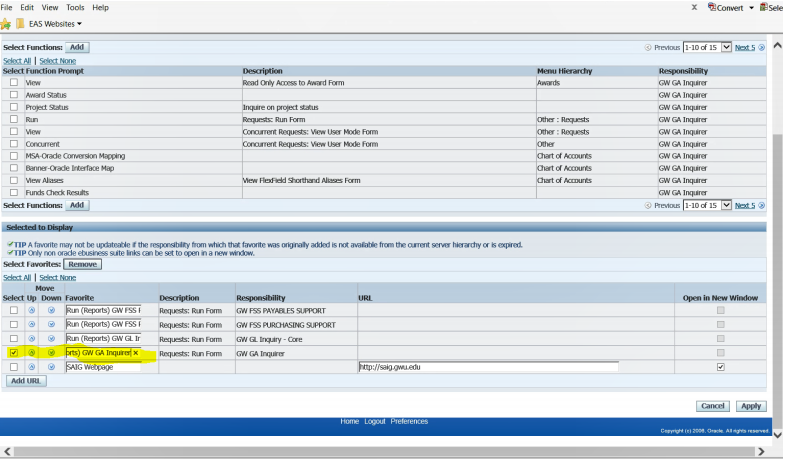 EAS - Oracle Application Home Page with Favorites Links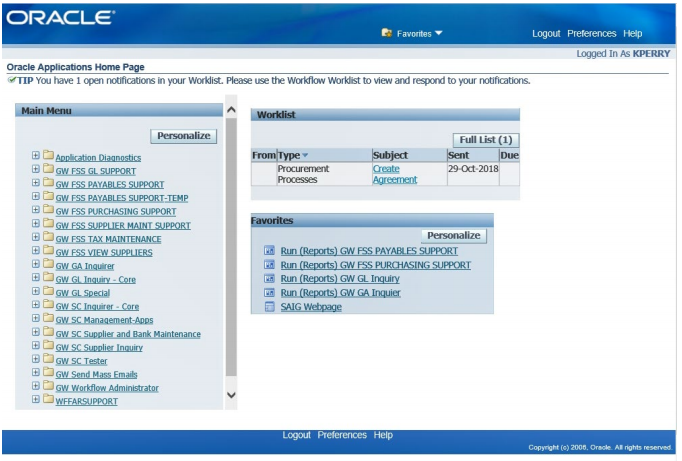 The links show custom Favorite text entered in Select to Display – Run (Reports) GW GA Inquirer.