GL 324A BPR Summary Request
Submit Request Option for Running the GL 324A Budget Performance Reports Summary
Log into EAS and select your GL Entry or GL Inquiry responsibility.
Select: Reports: Request, Run Standard Requests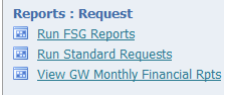 Or Select: Other, Request, Submit New Request

Select Single Request and Click OK.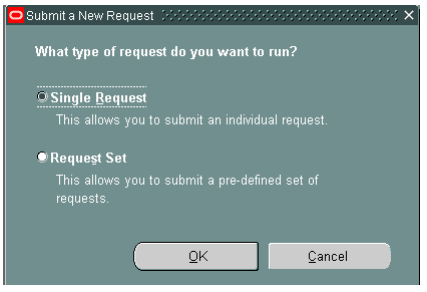 The Submit Request form appears. Use the list of values key to find the Budget Performance Report you would like to run, select the report, and click OK. Note: There are two formats of the Budget Performance Report- Summary, PDF and CSV. PDF allows you to view online and print. The CSV format allows you export to Excel.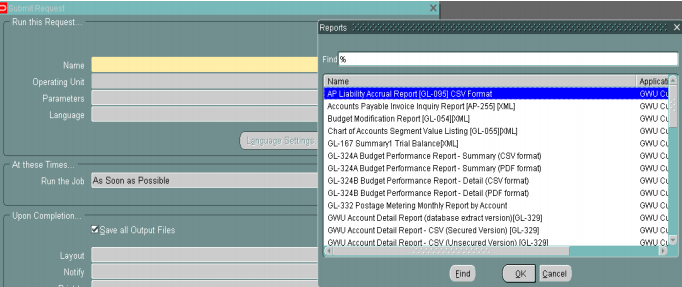 Complete the parameter page, then select OK. Assuming a monthly review, this request is being submitted for the prior month's expenses.
Ledger Id = George Washington University
Budget Name = Use the appropriate" APPROVED" budget associated with period under review
Period Name = The desired period for review
Organization From/To = Single value, range
Funding Source From/To = Single value, range
Show Annual Budget & Prior YTD Actuals = Yes or No

You are now ready to submit the report for processing. Click Submit.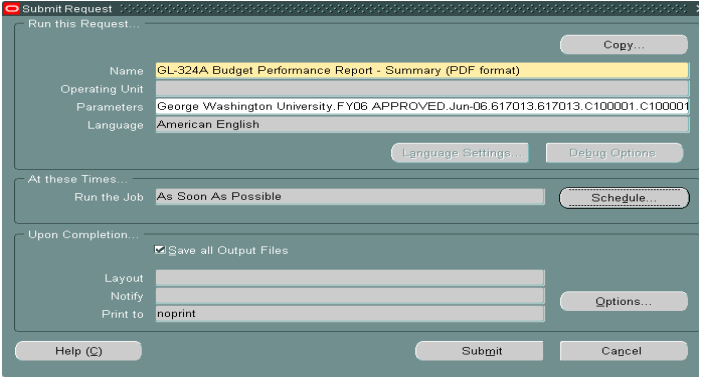 Click Refresh Data tab to check the progress of your request.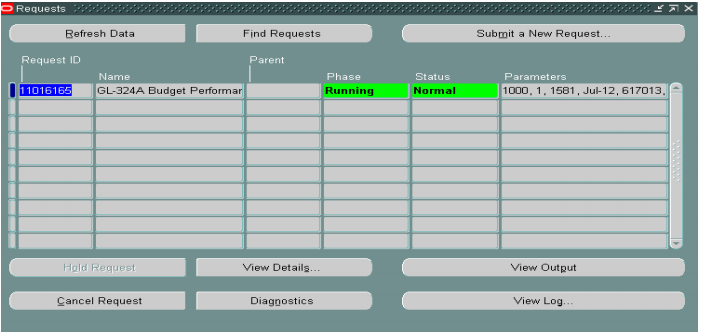 Once your request has completed:
For PDF format, click the View Output tab to view the report.

For CSV format, click the View Output tab.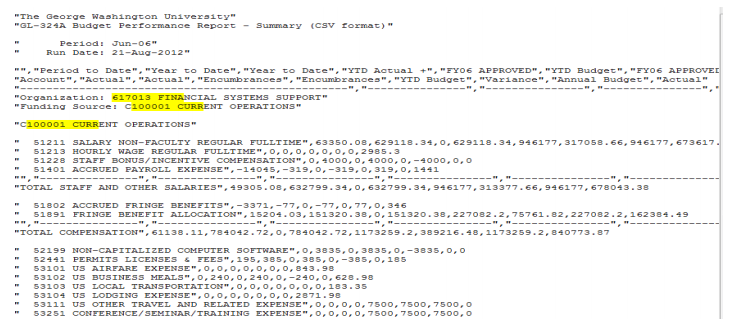 Go to File, click Save As:
Select a Directory to place the report.
File Name- append to displayed name or choose a different name.
Save as type -Text File.
Click Save.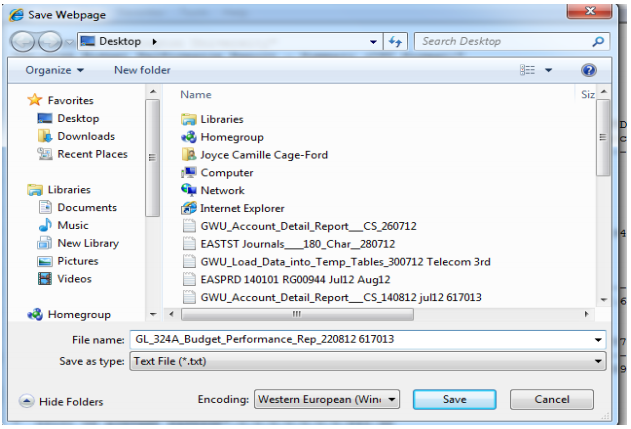 Open Excel and locate the file saved. Make sure the File Type is set to All Files, click Open.Review your budget amounts and the "Balance Available" column.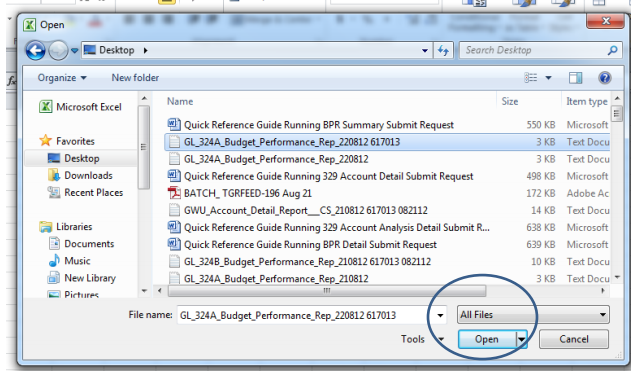 Three step import process to Excel.
Select – Delimited and click Next.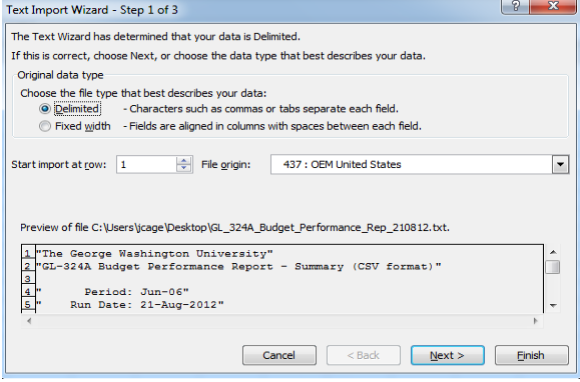 Select – Check Comma, uncheck Tab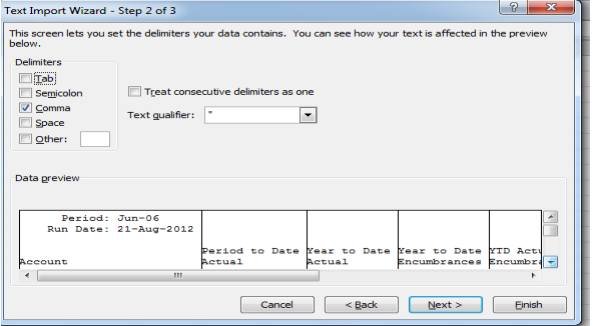 Click the Finish Tab, the report appears as an Excel worksheet.