GL 329 Account Detail Request
Submit Request Option for Running the GL 329 Account Detail Report
Log into EAS and select your GL Entry or GL Inquiry responsibility.
Select: Reports: Request, Run Standard Requests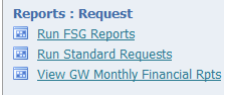 Or Select: Other, Request, Submit New Request

Select Single Request and Click OK.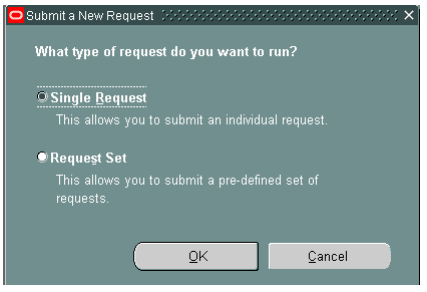 The Submit Request from appears. Use the list of values key to find the GW Account Detail Report (CSV) GL-329, select the report, and click OK.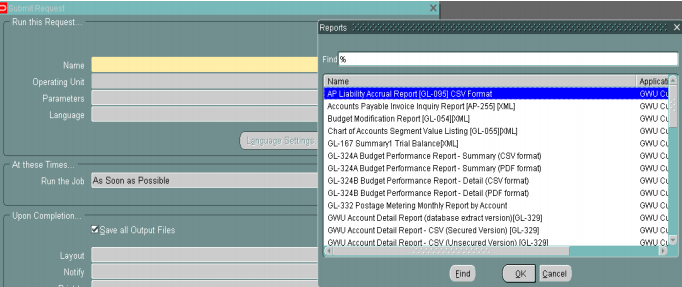 Complete the parameter page. Click OK once completed.
Note: A flexfield is a field made up of segment values; in this case: entity, account, organization, funding source, net asset class, function, location, activity, future. You can run the report using these values. You can select to run the report for single organization and/or funding source; range of organizations and/or funding sources; a single account, organization and funding combination.
Include Flexfield From/To: Segment value(s)
Exclude Flexfield From/To: If applicable, segment value(s) to exclude if a range is selected, otherwise click OK
Balance Type: Actual, Budget or Encumbrance
Period From/To: Single period or a range (Example: Jul-06/Dec-06)
Budget or Encumbrance: Name for the budget or encumbrance type selected
Include Beg and End Balance? Yes or No
Include Net Amount Column? Yes or No (column added, nets drs/crs)
Include User Data? (additional fields are added to report, check EASIER for details)
Include Supply Chain Details? Yes (default) or No
Create or Approved By: Optional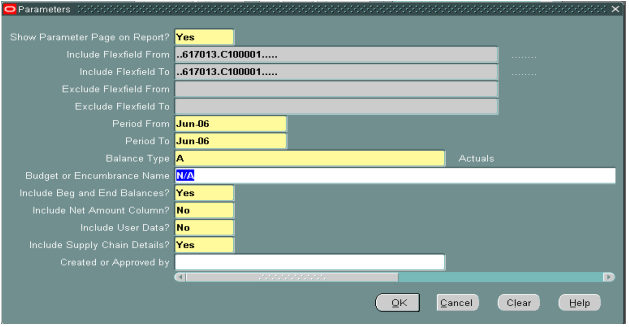 You are now ready to submit the report for processing. Click Submit.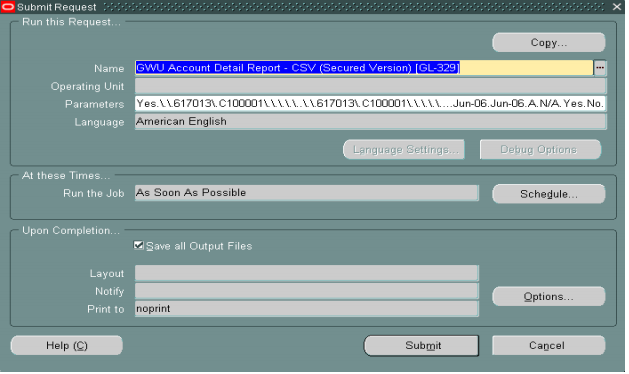 Click Refresh Data tab to check the progress of your request.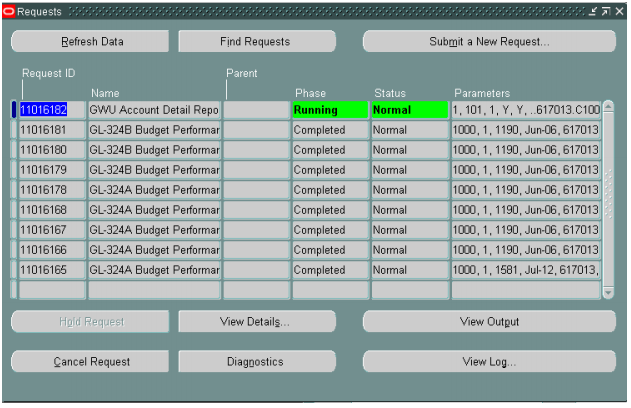 Once your request has completed:
For CSV format, click the View Output tab.
Go to File, click Save As:
Select a Directory to place the report.
File Name- append to displayed name or choose a different name.
Save as type -Text File.
Click Save.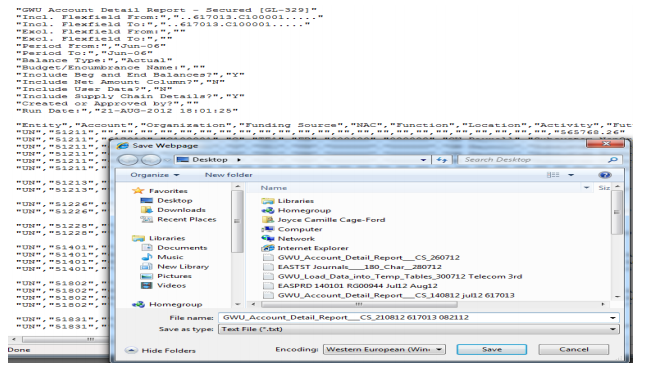 Open Excel and locate the file saved. Make sure the File Type is set to All Files, click Open.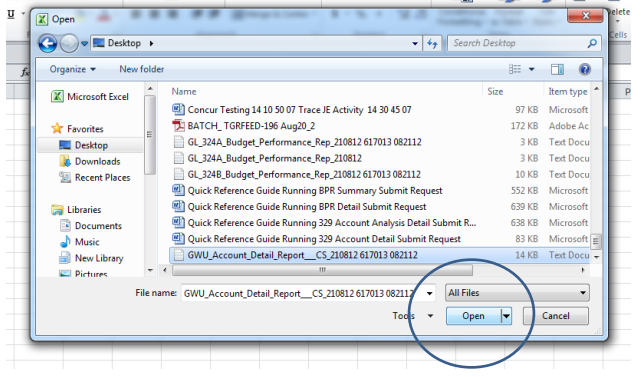 Three step import process to Excel.
Select – Delimited and click Next.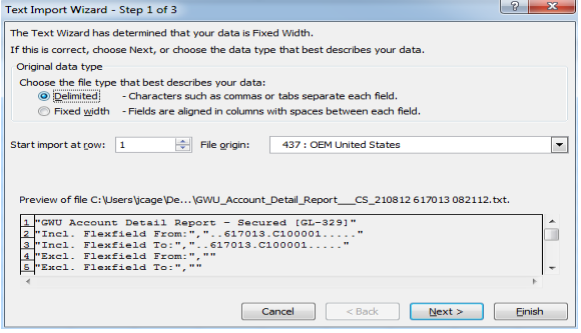 Select – Check Comma, uncheck Tab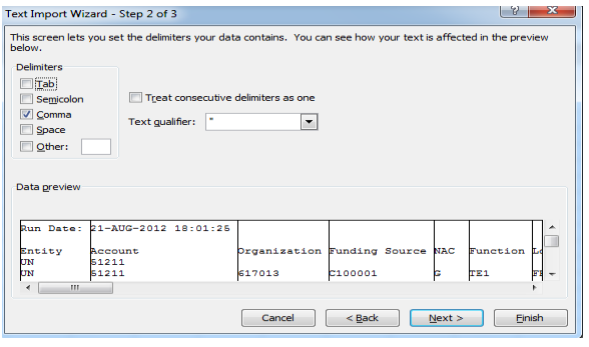 Click the Finish Tab, the report appears as an Excel worksheet.